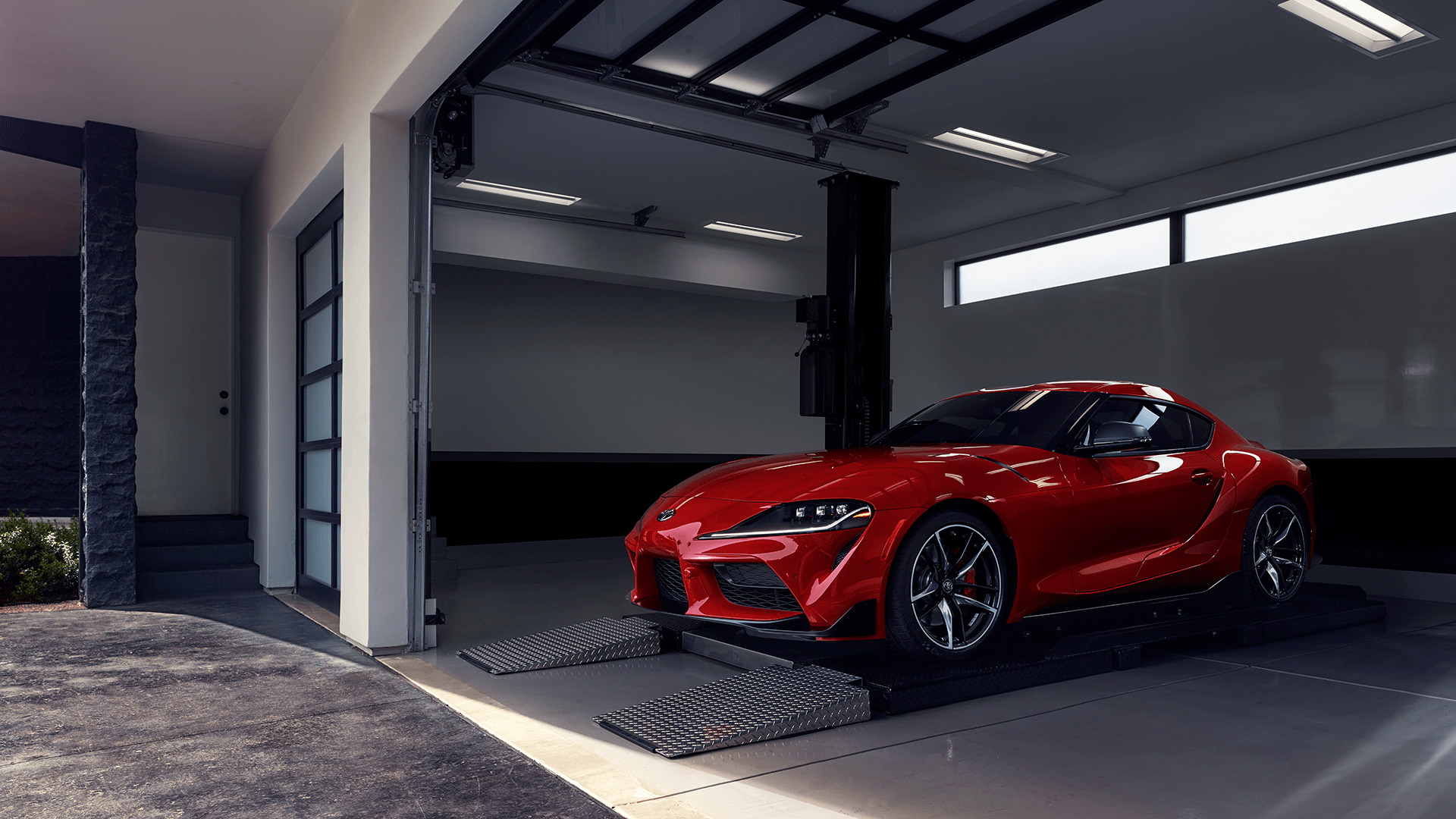 Toyota Supra Is Here for 2020
The 2020 Toyota Supra puts the Japanese automaker back in the sports car business after a 20-year hiatus. No less than Toyota CEO Akio Toyoda, a huge auto racing fan and moving force to instill driving excitement in Toyota vehicles, made the introduction to an enthusiastic market. The 2020 Supra, channeling its own heritage of the timeless 1967 Toyota 2000 GT and the 4th-generation A80 Supra of 1993 has a look its fans will recognize immediately. The new Supra goes one further with Formula One exterior cues inspired by the recent FT-1 concept.
What's Under the Hood? The 3.0-liter twin-scroll turbo six, pumping 335 horsepower and 365 lb-ft of torque. Unfortunately for stick-shift fans, no manual gearbox is available, but the paddle-shifted 8-speed automatic's aggressive lower gears and Supra's relatively light 3,397-lb curb weight afford quick acceleration. Toyota is claiming 0-to-60 miles per hour in 4.1 seconds with a top speed of 155 mph.
What About the Chassis? The Supra's 4-link front and 5-link rear suspension and other basic underpinnings, then Toyota's springs, shocks and anti-roll bars have been tuned by the Japanese automaker's own in-house Gazoo Racing. The Supra sports adaptive damping and an active rear differential to maintain neutral handling.
What's It Like Inside? The Supra's cabin is well-fitted with well-bolstered sport seats and an abundance of soft trim. Two trim levels will be available: 3.0 and 3.0 Premium with limited run of a check-every-box Launch Editions as well. With an iDrive controller, electronic shifter and a choice of 6.5-in or 8.8-in infotainment screens.
When & How Much? The 2020 Toyota Supra will be hitting the lot in August/September. Prices start just over $50,000.
Who better to take the Supra out for a test drive than Toyota Team NASCAR Champion Kyle Busch!
Back to Parent Page